$499 TUTORIAL: Creating An Offer That Sells
Crafting An Offer That Sells - Take your business with your art to the next level of profit growth with this workshop!
Bonus Lessons
1. Ideal Client
Identify and find your true ideal clients, online and off.
i. Know who to look for
ii. Understand how to find them, online or off
iii. Begin to build your ideal client list without paying for ads

2. Clarifying Your Why
How to establish your purpose for your business
i. Clarify your WHY
ii. How to use your WHY to create context for your ideal clients, which leads to sales
iii. How to create your "Blue Ocean" strategy to ELIMINATE competition

3. Tech
Tech Fundamentals: Everything you need to get your art business ready to sell online.
i. Email Service Provider
ii. Set-up website
iii. Social Media Essentials
"Alexis is my go-to coach for all things business. Since working with her my art sales have increased and I am now consistently bringing in monthly income for my work, whereas before it was sporadic. Under her guidance I have set more aligned and specific goals that resulted in my first sale over $1000! I trust the sound advice Alexis shares, and I appreciate the clarity and direction she's given me. Alexis is a valuable gem!" - Therese Tucker | Fine Artist, Inuitive Healer
"You always hear about the starving artist- I put art on the backburner for myself because I thought I needed to get a "real profession". I knew I wanted to change lives in some way and I didn't see how my art could really do that. After working with Alexis, WOW- I see how it's ALL possible. I see how my art is valuable, so completely in alignment with my mission, and now I have the financial piece to that to make that a reality. And that is like a dream come true for me." – Mia Davis | Fine Artist
"Alexis is one of the greatest listeners I've had the pleasure of working with. Her ability to listen leads to her offering intuitive and enlightening advice for your business and your life, and opens doors you didn't know were possible or wouldn't have otherwise known were there! While working with Alexis, I experienced monumental shifts in my thinking every single week, giving me more clarity and confidence as an artist and as a business person." - Jillian Walker | Actor, Singer/Songwriter, Entrepreneur, Thought Leader
Rest Assured
30 Day Money-Back Guarantee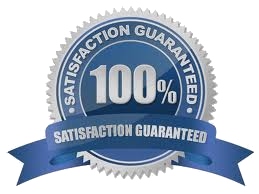 ---
Privacy
We will not share or trade online information that you provide us (including e-mail addresses).
---
Security
All personal information you submit is encrypted and secure.